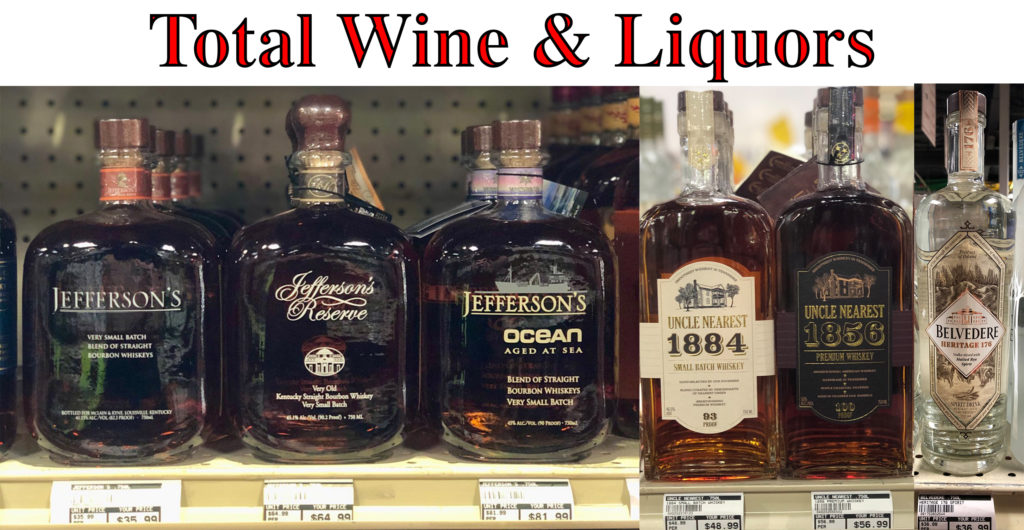 It's playoff season! The Avalanche and Nuggets are both in the playoffs working on a Title while the Rockies are only a few games back in the NL West with plenty of time left in the season to become real contenders.
We've been trying our best to keep our shelves full for all your celebration needs! We have several monthly sale items that can be seen by navigating to our "Wine," "Liquor," and "Beer" pages of the website. We also have hundreds of other sales that cycle weekly! We are still working on getting those sales posted and shoppable through our website, so the best way to see all those is to stop on in our AC-cooled store! Our knowledgeable staff would love to help you find anything that you're looking for!
We are now carrying Belvedere Heritage 176 in the .750L size bottle. I really enjoyed trying this rye vodka. The traditional malting technique, using fire-films to liberate enzymes from the rye's starch, had long been forgotten by many but has been revived in this vodka. The Heritage 176 is an amazingly complex and smooth vodka. It has hints of honey, walnut, and allspice. For $36.99, this vodka is definitely worth the money!
Jefferson's Bourbon Whiskey is a line of new items we are super excited to be carrying! Their entry-level is the Very Small Batch Bourbon, which sits on the shelf at $35.99. This bourbon has many spicy, caramel, woody, and honey flavor notes. We are also carrying their Reserve Very Old Very Small Batch Bourbon and the Ocean edition. The reserve goes for $64.99 while the Ocean is $81.99. The Reserve is loved for its butterscotch, vanilla, tobacco, and honey notes. After 6-8 years of aging Jefferson's Ocean Aged at Sea Bourbon, the bourbon is placed on a container ship at sea where it rocked and rolled with the sea crossing the equator four times. The theory is that this constant movement of the liquid matures the whiskey faster and creates a rich and deep bourbon with some unique briny characteristics. A percentage of all Ocean Aged at Sea Sales also goes to help Ocearch, a data-centric organization built to help scientists collect previously unattainable data in the ocean! Any of these would make a great celebration drink when one of our teams wins the title!
The Uncle Nearest bourbons are another line we are super excited to have in store! There is a long storied history with Uncle Nearest. Founded in 1875, Jack Daniels has become the top-selling American Whiskey in the world. Nearest Green (Nathan Green) was a black slave that taught Jack Daniels how to distill. Uncle Nearest, as he has been called, was the first African American master distiller on record in the United States and the first master distiller for Jack Daniels Distillery. Not only is this whiskey a great way to honor African Americans that have helped build some of this country's most significant achievements, but it is also the most awarded new American whiskey brand in United States history! Uncle Nearest won the highest honor of World's Best in 2019! The Uncle Nearest Whiskey comes in two different packages. We carry the 1884 Small Batch Whiskey, which costs $48.99 and the 1856 Premium Whiskey, which is $56.99! Both are great options that come with a story to tell!
The list of new items goes on and on, but this is all I'm going to highlight today. Feel free to top on in or give us a call at (303)-730-3102, and we'll be happy to get ya whatever it is you may need! If you have any questions, concerns, or items you think we should carry please don't hesitate to let us know!