It has been crazy hot recently! To help keep you cool we've been bringing in a wide variety of awesome new wines! Whether you like Chardonnays, Albarinos, Roses, Vinho Verdes, or everything in between we've got the wine for you! Here are some new wines that are all also very affordable and high quality!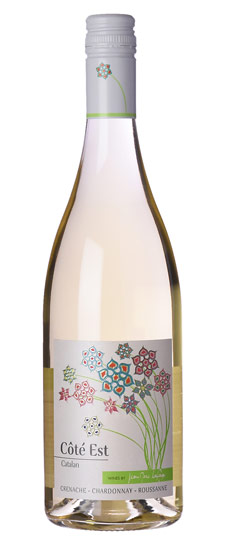 Domaine Lafage Cote Est Blanc is a super cool new French white wine that will go great as a pre-meal drink or a patio sipper! You can look to pair this wine with light fish, chicken, pasta, or any veggie dinner! The wine is a blend of Grenache, Chardonnay, and Rolle which gives way to a light wine with solid acidity, citrus and stone fruits, and some floral notes as well! This is a super cool white wine to try out, especially since it's just $13.99!

The Lab wines, out of Portugal, are some awesome wines all under $10! A new vintage of Lab Vinho Verde Rose has arrived and it is drinking really well! This is a fresh, fruity, and slightly effervescent wine. I got notes of red fruits and would pair this with salads, fish, and light meat meals! This wine, as well as the other Lab varietals, is just $9.99!

If you like Sauvignon Blanc but want to switch things up, give an Albarino a shot! Similar in personality with bright fruit and zesty freshness on the palate they are another great option! I just brought in the O Fillo da Condesa Albarino out of Spain! This is an awesome wine that is lighter, dry, and acidic. This wine will go great with light appetizers, pasta, and shellfish! I found many zesty and citrusy fruits as wells as nice minerals when drinking this wine. For $10.99 it's worth a shot!

Maybe you want to stick to your Sauvignon Blanc, and that's cool too! If so, Astrolabe out of Marlborough, New Zealand is a fun one! With a similar profile to the Albarino, it is light, dry, and acidic. I found notes of citrus, grapefruit, tropical fruits, and then some grass and gooseberry as well! This sauv blanc will go great with veggie meals, shellfish, and goat cheese. For $16.99, I would definitely choose this wine over many others with similar prices!

If imported wines aren't necessarily your cup of tea, Bishop's Peak Chardonnay from San Luis Obispo County in California could be the wine for you!  This is medium-bodied, bold, and slightly acidic wine. This wine does have some oak on it, but I also found notes of green tree fruits such as pear and green apple in the wine. This wine will go well with heavier fish such as salmon or tuna, pork, and chicken. So if you like to have a buttery chard while trying to beat this heat then give this wine a go! This wine is $16.99 and another great option for this time of year!
As always there are plenty of other new cool fun wines in the store so be sure to stop in and see what else we have to offer! If there is anything you'd like to try, but are unsure about, just ask and we'd love to help! Feel free to reach out with questions, comments, or concerns in person or call us at (303)-730-3102!
Thanks and have a happy Father's Day weekend!