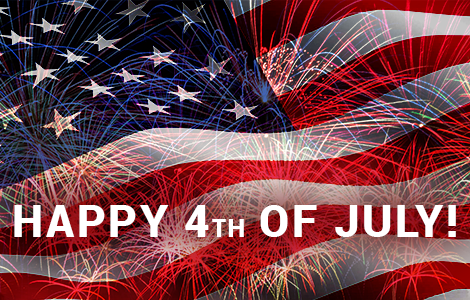 Happy Fourth of July weekend! We've got all the sales to help you celebrate! Here are some awesome sales and favorites of mine to help make the most of the weekend!
Come grab some Twin Vines Vinho Verde! If you're entertaining guests and can't decide between white wine and something slightly bubbly, why not get the best of both worlds! Jose Maria da Fonseca Twin Vines Vinho Verde is light, acidic, and slightly effervescent! What makes this even better for entertaining guests is its $6.99 price point for the entire month! Come grab some while these sales are going!
Jean-Rene Germanier Les Terrasses is a super cool and unique wine coming from Switzerland! This white wines contains chasselas grapes and similar wines are priced around $50.99, but you can get this one for just $25.99! It is also on sale for $22.99 for Fourth of July weekend! This wine is light-medium bodied, dry, and slightly acidic. I found a lot of fruits such as apple, pear, and citrus with solid mineral notes as well. One of the best Swiss whites, and a cool one to try if you haven't had anything from this region before!
Jean-Pierre Grossot Chablis Premier Cru Vaucoupin is an awesome Chardonnay out of Chablis, Bourgogne, France. This is definitely a higher quality than most Chardonnays out there! This wine is going to be medium bodied, dry, and slightly acidic. This is great for drinking with friends, pork, fish, or cheese dishes! I found some citrus, white peach, and crisp minerality in this wine! For $34.99 this is not your everyday Chard, but definitely one to try!
If you like Stella Rosa wines, I've got an awesome new one for ya! The quality is much higher and price is just about the same! Conte Vistarino Costiolo Sangue di Giuda is a bubbly, sweet, red wine from Italy. This wine is fruity, fizzy, and sweet which is hard to beat when you're watching fireworks! For just $2 more than Stella Rosa, the quality is much better! Come find it for $15.99 and add a little fizz to your party!
Les Freres Bastards out of France are an extension on the Fat Bastard Wines, but a step up in quality. We recently started carrying the white and rose! The rose is a blend of syrah, Grenache, and merlot. The rose is medium bodied, dry, and slightly acidic. The Blanc is a blend of Sauvignon, Grenache Blanc, and Marsanne. This wine is a medium bodied, dry, and slightly less acidic than the rose. These are a great representation of French wines and will go great with friends and fireworks! These wines are each just $13.99 and a great option for this weekend!
Give us a shout at (303)-730-3102 for any questions, concerns, or deliveries this weekend! Happy holidays & stay safe!